DMX Controller DMX Sunny 512CH Console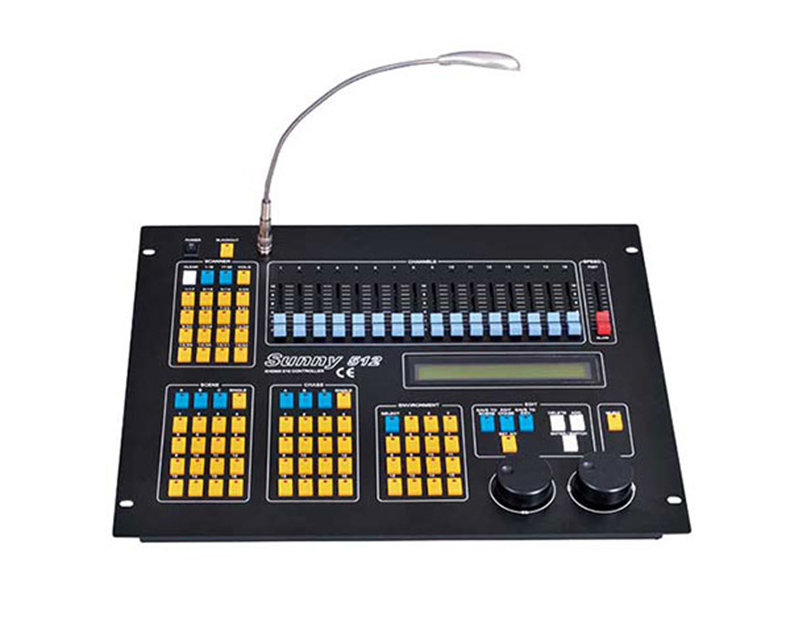 DMX512/1990 standard,512 DMX control channels.
2 optical isolated drive signal output ports.
32 can be controlled 16 channel computer lamp.
1600 chase steps storage capacity,
48 lights go procedures,up to 100 steps per program.
To run four to go light programs,48 scenes,and may also 32 computers lantern lamp operation.
Off data precision.Built in high performance green switching power supply.